Metro Atlanta Homeowners: Avoid Foreclosure with a Short Sale
• Is your home worth less than your mortgage balance?
• Are you facing a hardship and can not continue to pay your mortgage?
• Are you currently behind on your mortgage payment?
• Can't afford to pay real estate commissions to sell your home?
• Is your home in need of repair and you can no longer afford the upkeep?
If the answer to any of the above questions is Yes, a Short Sale may be your best option to sell your Metro Atlanta area home, save your credit, and avoid foreclosure.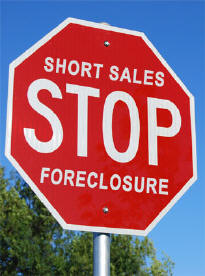 A short sale is when the net proceeds from the sale of your property will not cover the total mortgage obligation, closing costs, and real estate commission.

In a short sale, the mortgage holder agrees to accept a sales price that is less than the mortgage balance in order to get the property sold fast and to avoid the costly expense of foreclosure.

A short sale benefits not only the homeowner, but the buyer, and the mortgage holder. The cost of foreclosure is astronomical for lenders. With a short sale the lender is able to pass along the savings to the new buyer of the home allowing the buyer to purchase the home at a huge savings, save the bank the expense of a foreclosure, and allow the seller to sell a home that they could not otherwise sell and move forward with their lives.

We can help you avoid foreclosure and bankruptcy, save your credit, and move on with your life without the financial burden of your mortgage. Learn more about our short sale services, read about our short sale success stories, and visit our frequently asked questions to learn more about short sales.

Our short sale services are TOTALLY FREE for Metro Atlanta area homeowners –
you never pay any commissions or fees.
For more information and to discuss your specific situation,
please call 404-257-8717 or 678-587-8717 or visit our Contact Us section.